Love News
Simple Energy Saving Tip #9 from Love Energy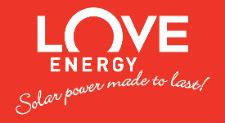 Washing your dishes by hand is a great way to save money, electricity and water.
It takes a little longer and requires a little elbow grease, but if you have the time then you can completely eliminate the need for a dishwasher, which uses a lot of power.
Having said this, when washing the dishes, be mindful of how much water you're using.
Letting the tap run for only a couple minutes can use the same amount of water as a full load of washing.
If you want to save more money and remove the worry of rising electricity bills, be sure to get in touch with Love Energy and install a top quality solar panel system for your home.
Quicklinks