Love News
Australia must capitalise on solar boom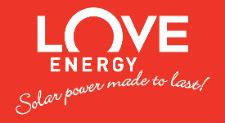 Climate Spectator says that more needs to be done if Australia wants to capitalise on the global solar boom.
The International Energy Agency will release a report next month saying that by 2060 almost half of the world's energy needs will come from solar, and organisations like the Clean Energy Council say Australia could be left behind if it doesn't act now on large-scale solar.
The CEC's large-scale solar roadmap, launched last week, presented the Federal Government with a number of recommendations on how Australia should act moving forward.
These included creating a stable policy environment to encourage large-scale solar investment, securing long-term sustainable funding, and improving the quality and quantity of solar resource data.
Visit the CEC website to read the full report.
Love Energy is as CEC member, and is encouraged by the large-scale solar plants being developed in Australia.
Last month Love Energy reported about the scheduled Greenough River Solar Plant in Western Australia, which will supply up to 10MW of power when completed in mid-2012.
For more information on the global solar boom, read Climate Spectator's full feature...
Quicklinks