Love News
SEA calls for energy diversity in WA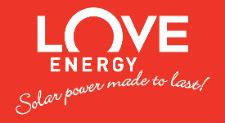 The Sustainable Energy Association (SEA) has called on the Western Australian Government to keep WA's energy market diverse, amid the possibility that two of the state's largest retailers could be merged.
It believes that if Synergy and Verve Energy merge it will create less competition in the energy market and in turn possibly increase the cost of electricity to consumers.
Eco-Business reports that electricity prices in Western Australia have so far jumped 5% in 2011.
This means that although solar feed-in tariffs have finished in WA, installing a quality solar power system in Perth is an excellent way to reduce your electricity bill and future-proof your home and family against further rises.
For more information, read the full Eco-Business article...
Quicklinks